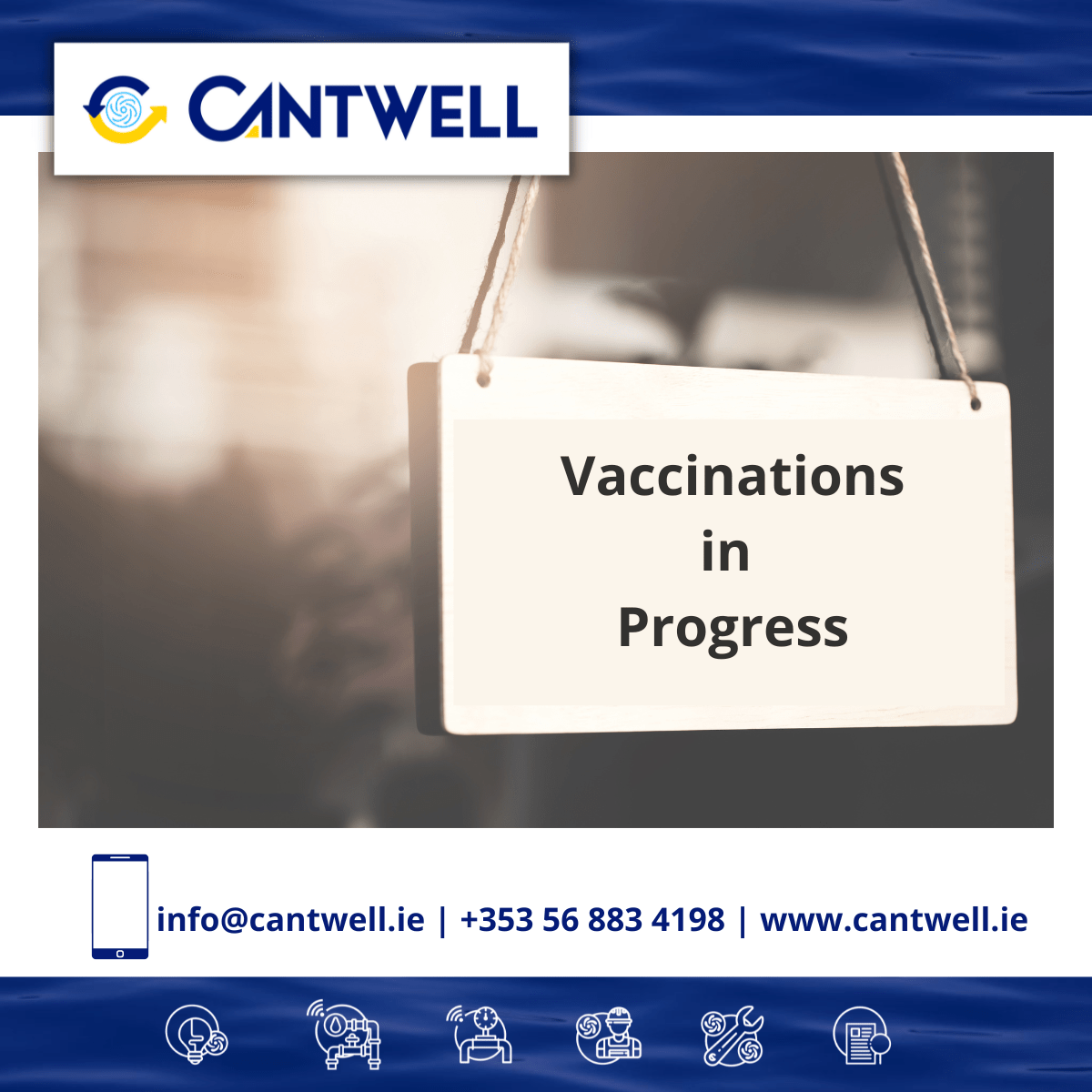 Cantwell Electrical Engineering Ltd recently held our vaccination clinic at HQ for site staff.
Over the last decade, Cantwell have developed a vaccination program for workers exposed to sewage in consultation with our company doctor.
Workers who work in close proximity to sewage may be at increased risk of becoming ill from waterborne diseases.
Tetanus vaccinations are always up to date, with consideration also given to polio, typhoid fever, Hepatitis A and Hepatitis B vaccinations.
It is a huge help and a great service to have vaccinations completed on site and at a date and time suitable for our staff.